BOOK NOW
HOTEL MULBERRY
A serene oasis in the heart of bustling Kathmandu
Tucked away at the base of the famed Himalayas, Nepal offers a wide range of cultural and spiritual experiences as well as outdoor, physical activities to the curious, adventurous visitor.
Kathmandu, the capital and largest metropolitan center, is also a city of temples, monasteries and shrines where the devotees can be observed performing age-old rituals and festivities, displaying at every turn the intricate mixture of Nepal's ancient Hindu-Buddhist traditions. Kathmandu is also the springboard to exhilarating outdoor experiences as diverse as trekking, rafting, paragliding and elephant rides in the jungle.
Mulberry is a private hotel which effortlessly combines contemporary international standard with time-honored, personalized service that reflect Nepal's traditional family values and gracious hospitality. Our friendly and dedicated staff take pride in ensuring that our guests have the most comfortable and memorable stay.
Set at the heart of Kathmandu, Hotel Mulberry offers spacious and elegant rooms with a complete range of services and facilities. With two dining options, a rooftop infinity pool, it's own spa and wellness center, the hotel is ideal for a perfect getaway. Guests can enjoy breathtaking panoramic views of Kathmandu from Koya Bar & Lounge or revitalize at the Cocoon Spa next to the signature Infinity Pool, one of the very few in Kathmandu. Hotel Mulberry is one of the first full-service lifestyle hotels in this center of tourism.
BUSINESS SUITE
PANORAMIC VIEW OF THE CITY
SEPARATE LIVING ROOM
2 BATHROOMS
AT THE HOTEL
Wellness
Spa treatment includes traditional plant-based therapies to envelop the senses, including oil massages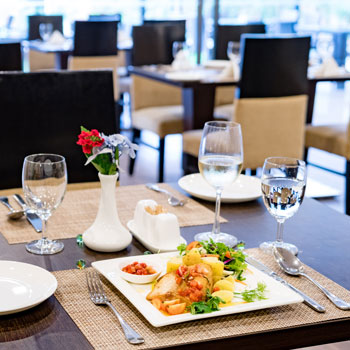 Dining
Nepalese ingredients are a mainstay of the menu, which also features western interpretations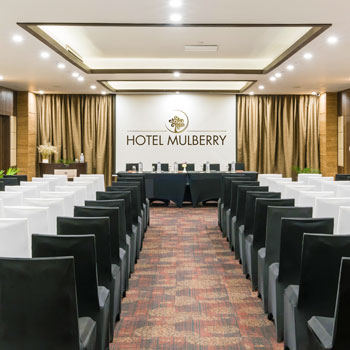 Events
Venues in and around the hotel are ideal for romantic dinners and intimate group celebrations
KNOW MORE
NEARBY ATTRACTIONS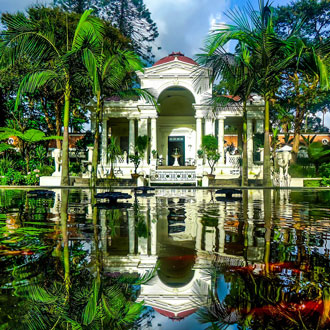 Garden of Dreams
The Garden of Dreams, a neo classical historical garden, is situated in the midst of Kathmandu city, Nepal. The Garden…
Swayambhunath Stupa
Swayambhunath Stupa is the most ancient and enigmatic of all the holy shrines in Kathmandu valley. Its lofty white dome…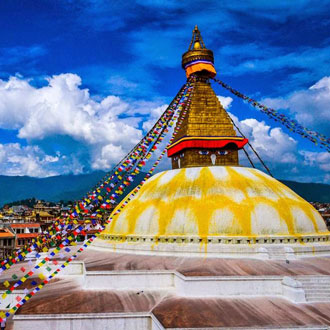 Boudhanath Stupa
KNOW MORE