| | | | |
| --- | --- | --- | --- |
| To | Distance | Walking time | Driving Time |
| Garden of Dreams | 400 mtrs | 4 min | 2 min |
| Narayanhiti Palace Museum | 1 km | 10 min | 4 min |
| Basantapur Durbar square | 1.5 km | 15 min | 8 min |
| Swayambhunath Stupa | 3.5 km | 43 min | 17 min |
| Pashupatinath Temple | 4.5 km | 59 min | 14 min |
| Patan Durbar Square | 5.5 km | 65 min | 18 min |
| Tribhuvan International Airport | 6 km | 65 min | 18 min |
| Boudhanath Stupa | 6.5 km | 80 min | 20 min |
* Please note that the distance and time is approximate as It may differ according to route.
For many, stepping off a plane into Kathmandu is a pupil-dilating experience, a riot of sights, sounds and smells that can quickly lead to sensory overload. Whether you're barrelling through the traffic-jammed alleyways of the old town in a rickshaw, marvelling at the medieval temples or dodging trekking touts in the backpacker district of Thamel, Kathmandu can be an intoxicating, amazing and exhausting place. Stroll through the backstreets and Kathmandu's timeless cultural and artistic heritage will reveal itself in hidden temples overflowing with marigolds, courtyards full of drying chillies and rice, and tiny hobbit-sized workshops.This endlessly fascinating, sometimes infuriating city has enough sights to keep you busy for a week, but be sure to leave its backpacker comforts and explore the 'real Nepal' before your time runs out.

Pokhara ticks all the right boxes, with spectacular scenery, adventure activities, and accommodation and food choices galore. Whether you've returned from a three-week trek or endured a bus trip from hell, Lakeside Pokhara is the perfect place to recharge your batteries.The scene is a chilled-out version of Thamel, stretching along the shore of a tranquil lake with bobbing paddle boats. There's much more to Pokhara than its laid-back charm and last but not least, it's the gateway to the world-famous treks in and around the Annapurna range and beyond.

It was in Lumbini, around the year 563 BC, that one of history's greatest and most revered figures, Siddhartha Gautama – better known as the Buddha – was born. It's no great surprise to learn that the World Heritage–listed Lumbini is of huge religious significance and attracts Buddhist pilgrims from around the world.Located 22km west of Bhairawa, the spiritual heart of Lumbini is Maya Devi Temple, which marks the spot where Queen Maya Devi gave birth to Siddhartha Gautama.

Chitwan National Park is one of the premier drawcards in Nepal, and there was little damage to areas visited by tourists in the 2015 earthquake. The World Heritage–listed reserve protects over 932 sq km of forests, marshland and rippling grassland, and is home to sizeable wildlife populations. It's little wonder this place is so popular. Meaning 'Heart of the Jungle', Chitwan is famous as one of the best wildlife-viewing national parks in Asia, and you'll have an excellent chance of spotting one-horned rhinos, deer, monkeys and up to 544 species of birds.

Straddling the Kali Gandaki, Jomsom (2760m), or more correctly Dzongsam (New Fort), is the region's administrative headquarters and the main travel for hub for onward travel to Upper Mustang and Muktinath. At the south-western end of town is the airport, where you'll also find the bus station and ticket office, tourist hotels, restaurants, shops and airline offices.

Langtang is a region in the Himalayas of Nepal to the north of the Kathmandu Valley and bordering Tibet. The Langtang National Park is located in the area. About 4,500 people live inside the park, and many more depend on it for timber and firewood. The park contains a wide variety of climatic zones, from subtropical to alpine. Approximately 25% of the park is forested.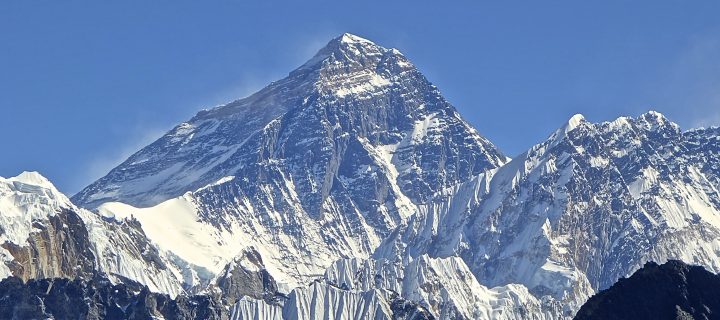 Lukla is a town in the Khumbu area of the Solukhumbu District in the Sagarmatha Zone of north-eastern Nepal. Situated at 2,860 metres (9,383 ft), it is a popular place for visitors to the Himalayas near Mount Everest to arrive. Although Lukla means place with many goats and sheep, few are found in the area these days.Lukla contains a small airport servicing the region, and a variety of shops and lodges catering to tourists and trekkers, providing western-style meals and trail supplies.From Lukla, travellers will take two days to reach the village Namche Bazaar, an altitude acclimatization stop for those continuing on.